Past events at Cultivar SF include: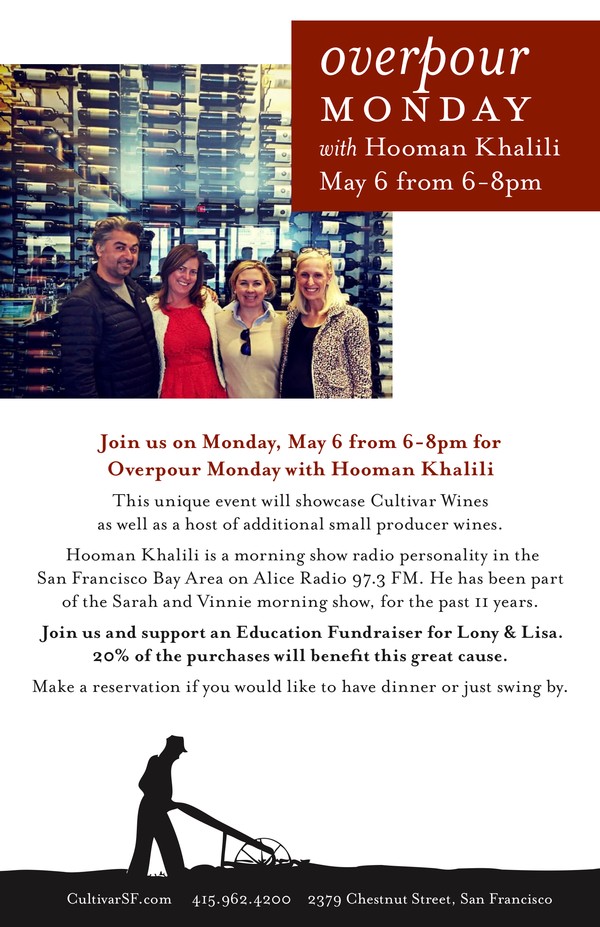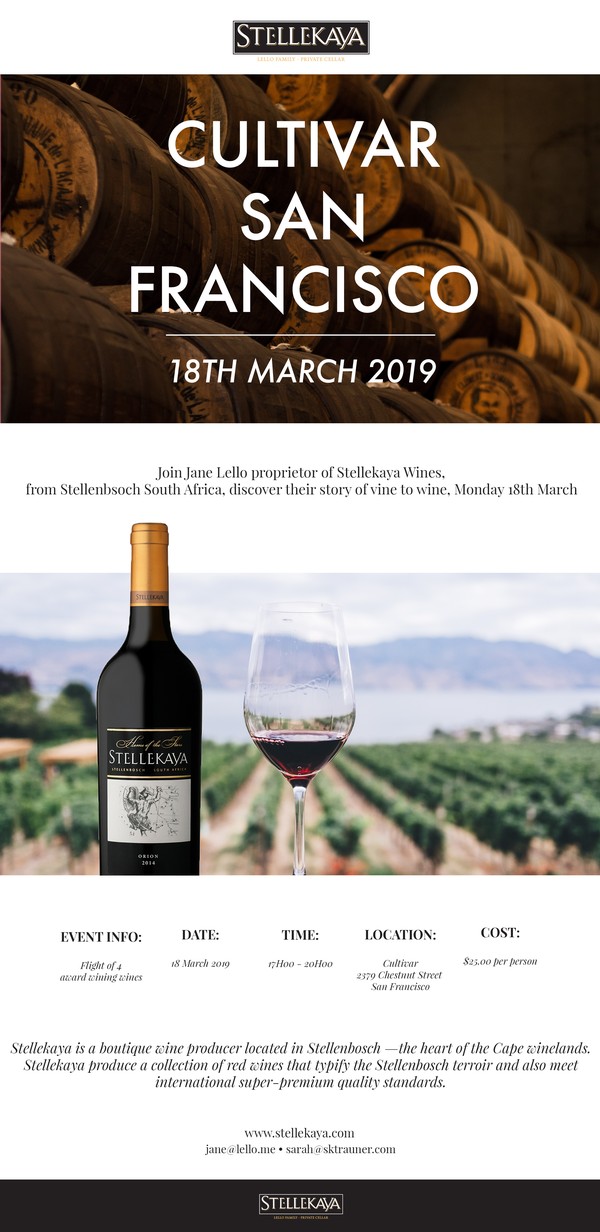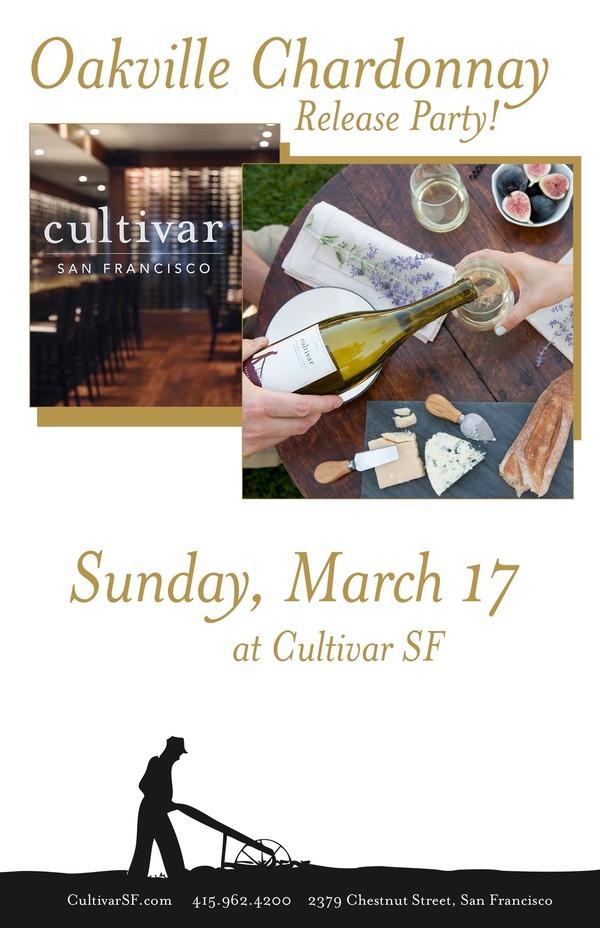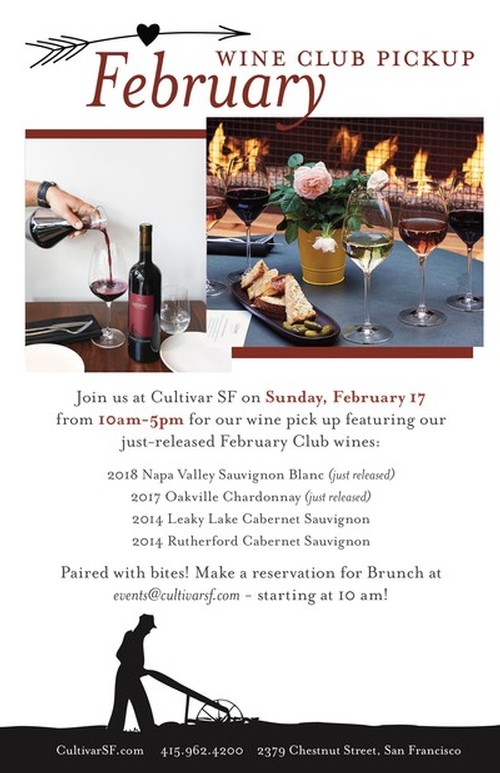 Celebrate Valentine's Day at Cultivar SF
Our chef has created a very special meal for you!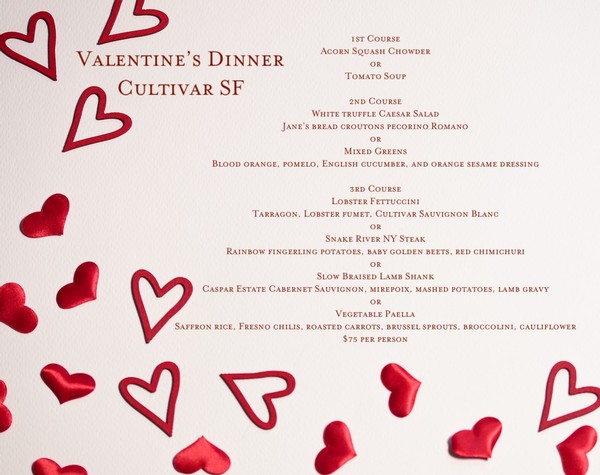 The price for dinner is $75 per person + tax and service.
Cultivar Wine pairing for an additional $30 + tax and service.
As always champagne, sparkling wines available. If celebrating in a large group and you would like a large format bottle for your table please arrange with Nick ASAP.
To make reservations either call the restaurant 415-962-4200, email events@cultivarsf.com, or reserve using open table. We look forward to celebrating Valentine's Day with you!