We are pleased to be featured in the
following publications
and to receive the following awards!
Caspar Estate & Cultivar Wine win five awards at the
2022 San Francisco Chronicle Wine Competition!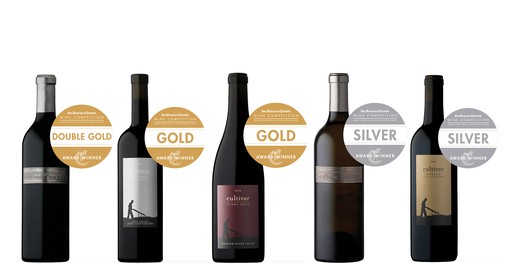 2019 Caspar Estate Cabernet Sauvignon, Napa Valley: DOUBLE GOLD
2020 Caspar Estate Sauvignon Blanc, Napa Valley: SILVER
2017 Cultivar Cabernet Sauvignon, Leaky Lake Vineyard, Napa Valley: GOLD
2019 Cultivar Pinot Noir, Russian River: GOLD
2019 Cultivar "Gold Label" Cabernet Sauvignon, North Coast: SILVER
Read more about this prestigious competition in The Cultivar Wine Blog.
---
Recently, we were featured in The Tasting Panel, article called Leaning into Luxury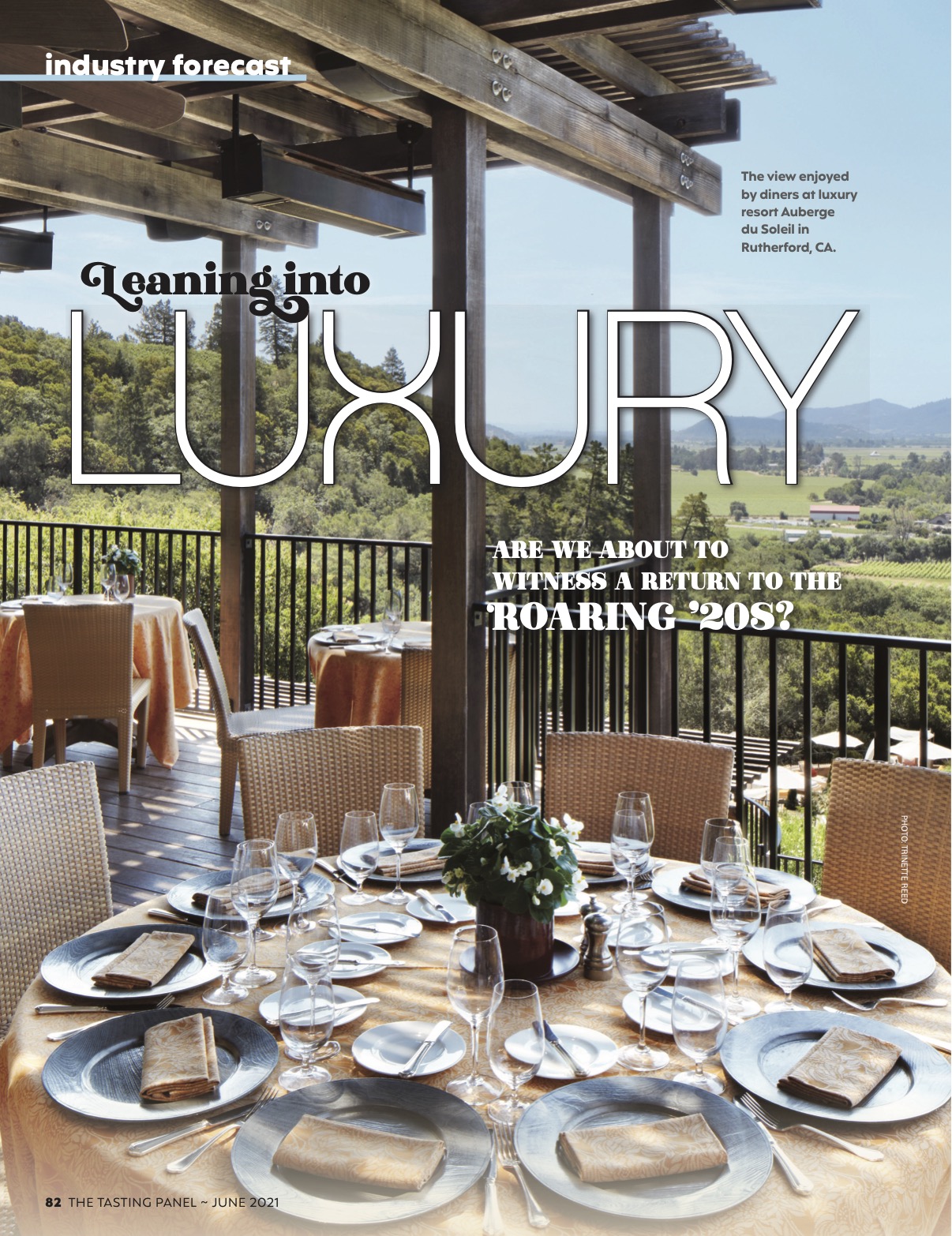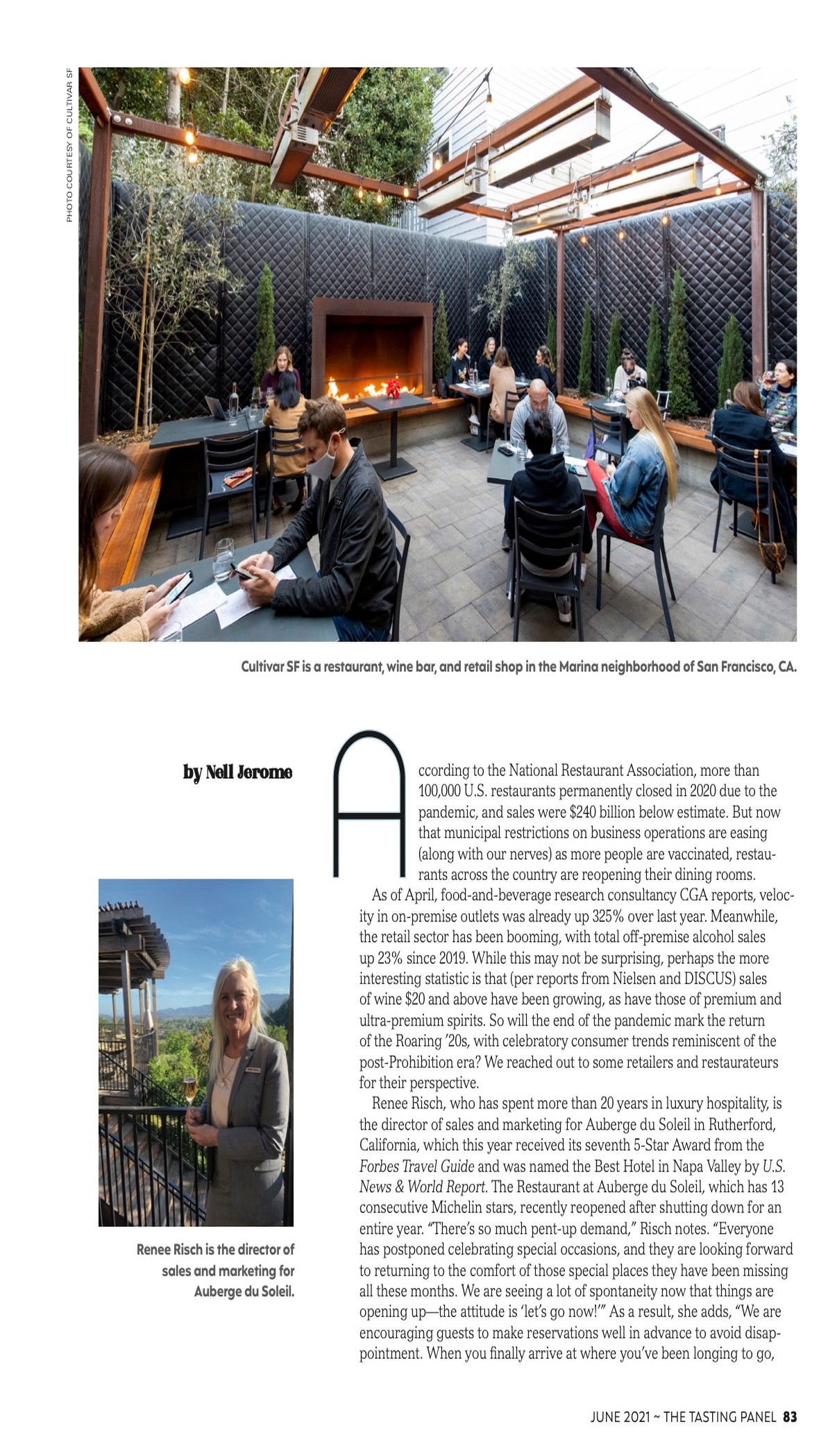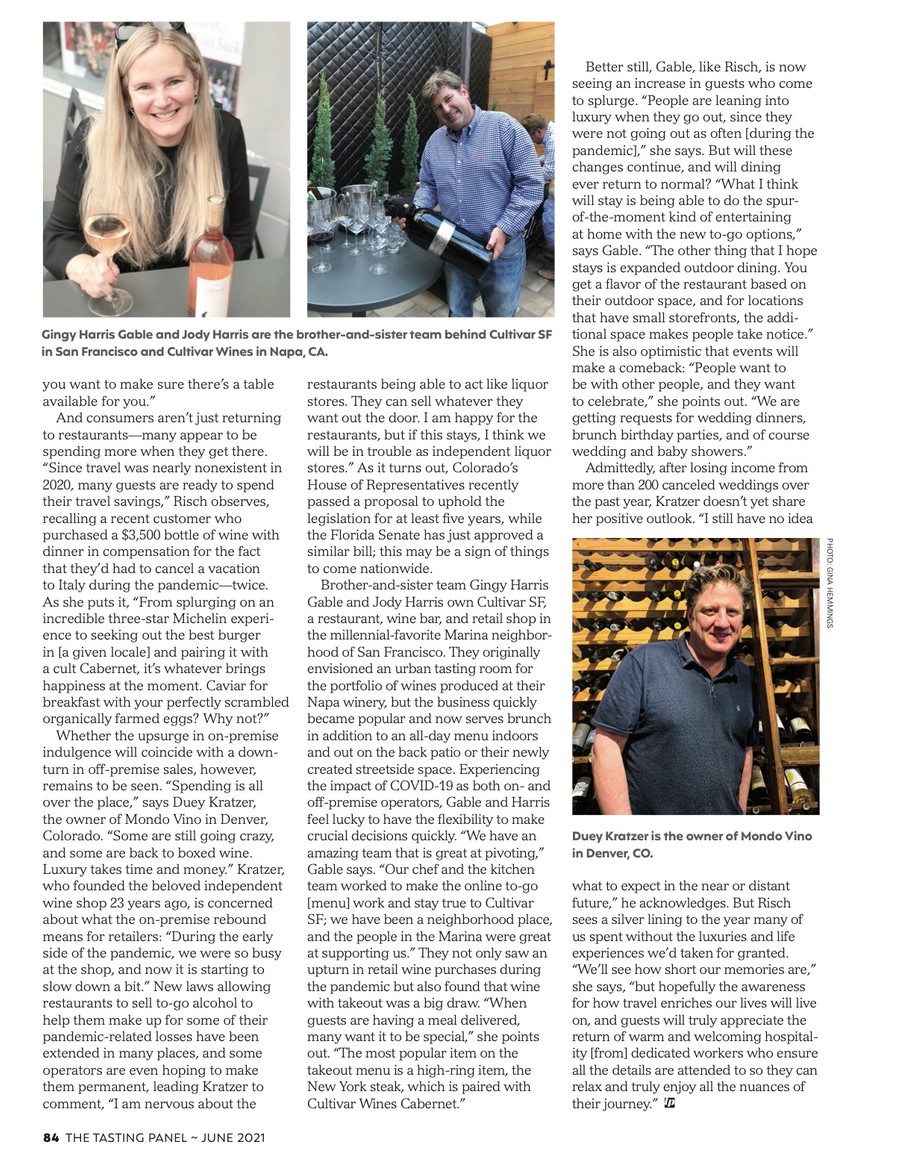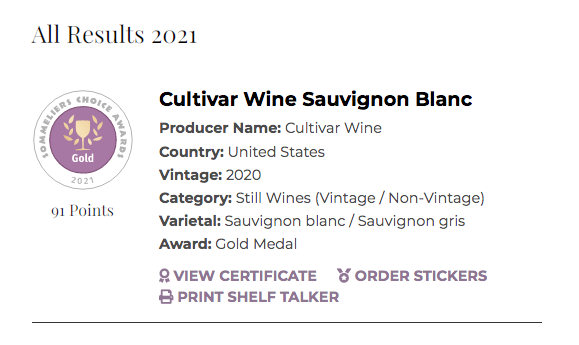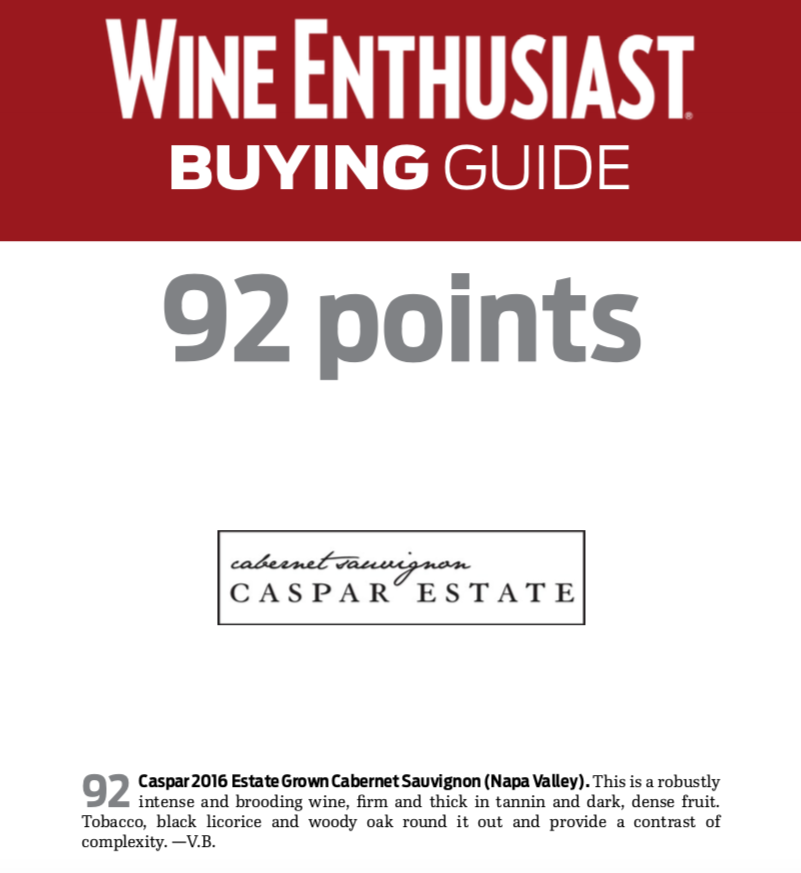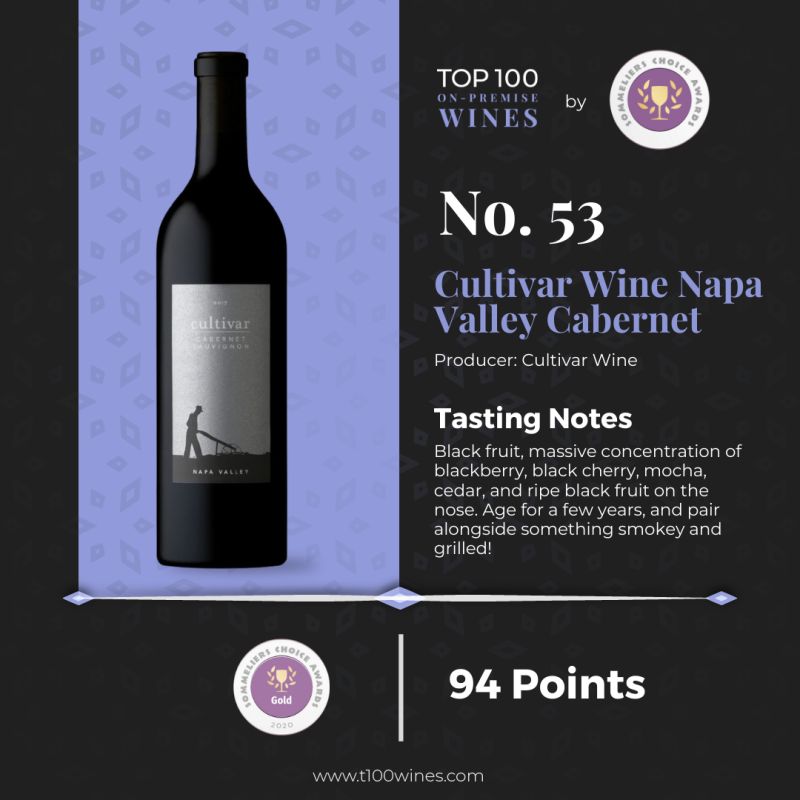 Financial Times Readers -
Top Spots in San Francisco where to drink al fesco in San Francisco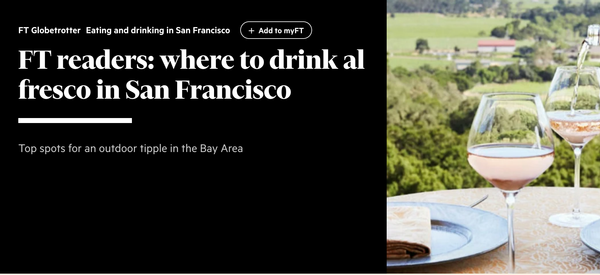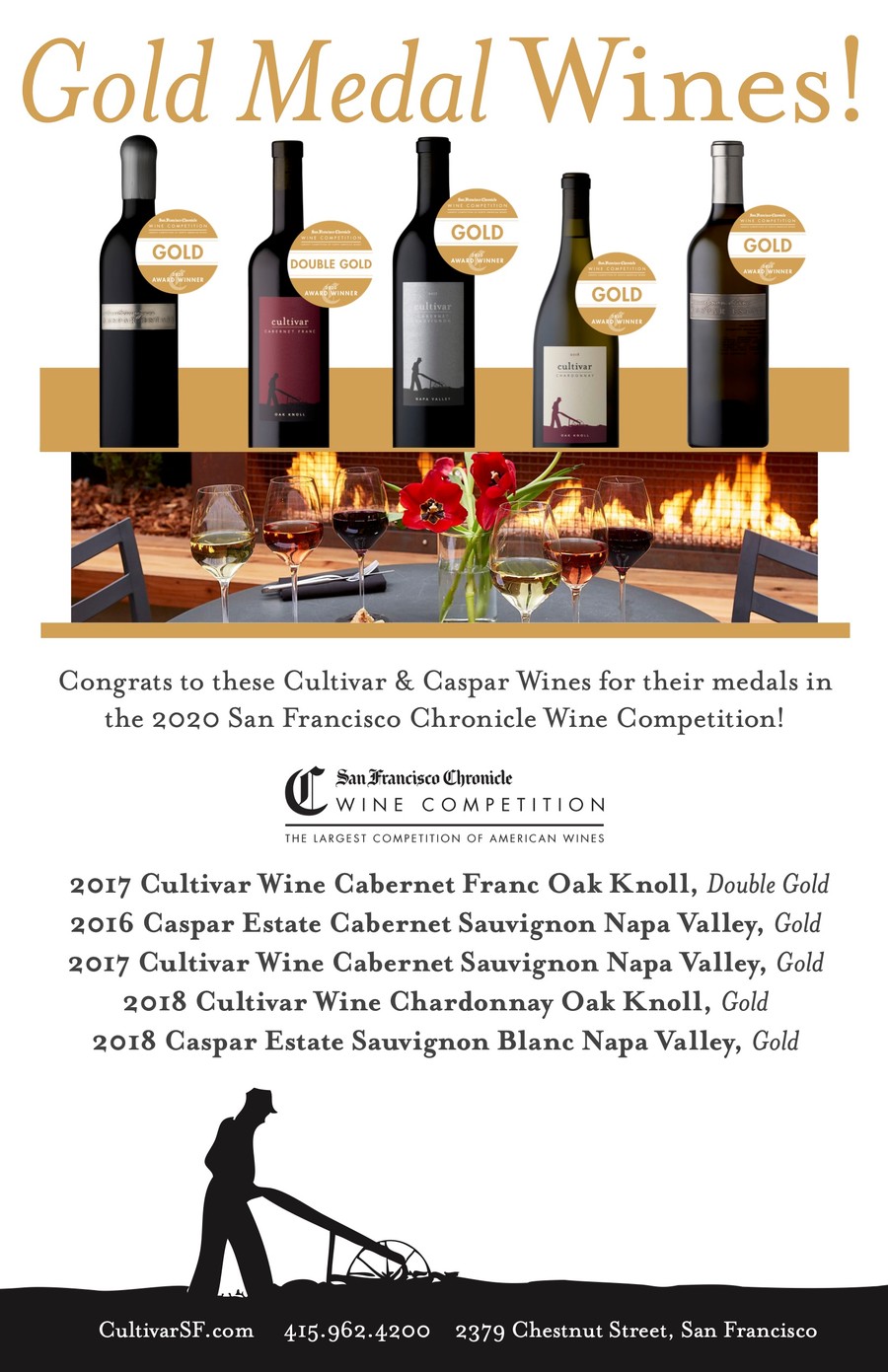 The Only San Francisco Dining & Drinking Guide You'll Ever Need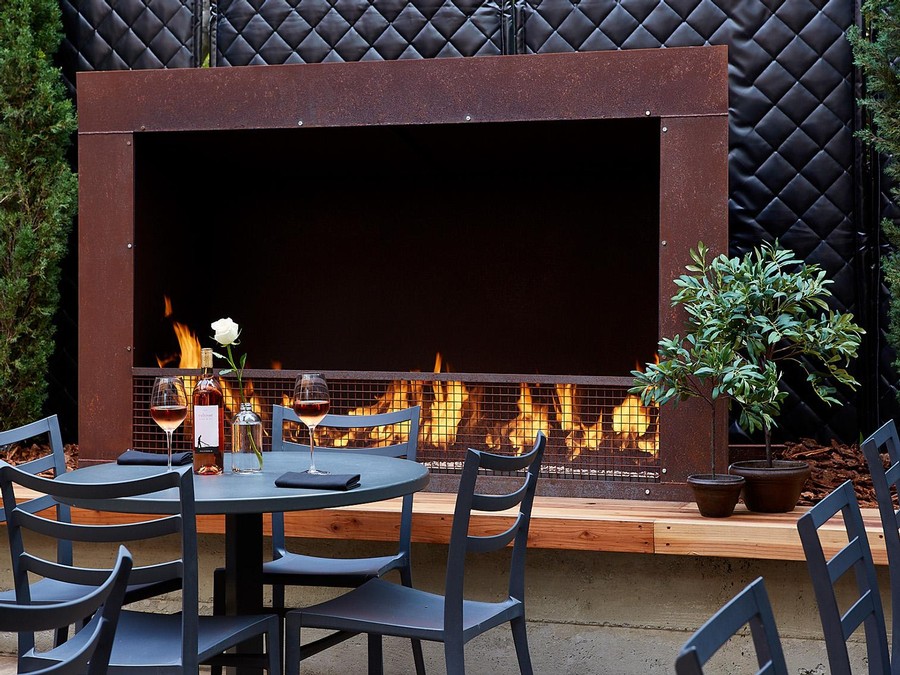 Cultivar
Marina District, San Francisco, California
On a nice-ish day, head to Cultivar and go straight to the back patio where there's plenty of heaters and a massive fireplace. Order any of the Cultivar wines (let's be real, rosé), and a small plate to share (it's the grilled cheese). Weekday happy hour is worth a trip in too with serious deals on wine and snacks.
---

2019 Results for Cultivar Wine
2015 North Coast Cabernet Sauvignon - Silver Medal
2016 Oak Knoll Cabernet Franc - Silver Medal

---
San Francisco Business Times Article January 18, 2019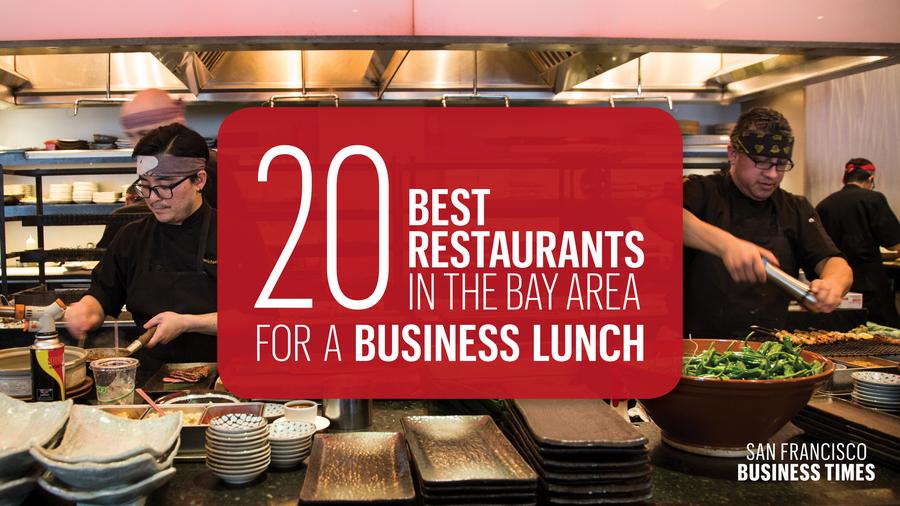 Here are the best spots in the Bay Area for a business lunch
Jan 18, 2019, 1:00pm PST
In search of the perfect venue for a business lunch? Check out our slideshow on the top-rated local restaurants for a midday business meet-up, via rankings from online reservation tool OpenTable.
San Francisco alone has more than 4,400 restaurants, according to statistics compiled by the city. There's enough Michelin star-rated restaurants in the Bay Area (54) to satisfy a year's worth of weekly outings. But where to take that next crucial client? And where to go outside the city?
SAN FRANCISCO BUSINESS TIMES
It might be worth finding a new favorite place now that workplace cafeterias could be on their way out. But if you're putting on the most luxurious of business lunches, you'll have plenty to choose from among San Francisco's most expensive eateries.
This slideshow has the top-ranked Bay Area restaurants on OpenTable's "Business Bites" restaurant database. Restaurants working with OpenTable can opt-in to the "Business Bites" section. The restaurants ranked here all have a rating between 4.6 and 4.9 stars out of five.
Alex Barreira
Editorial Intern
San Francisco Business Times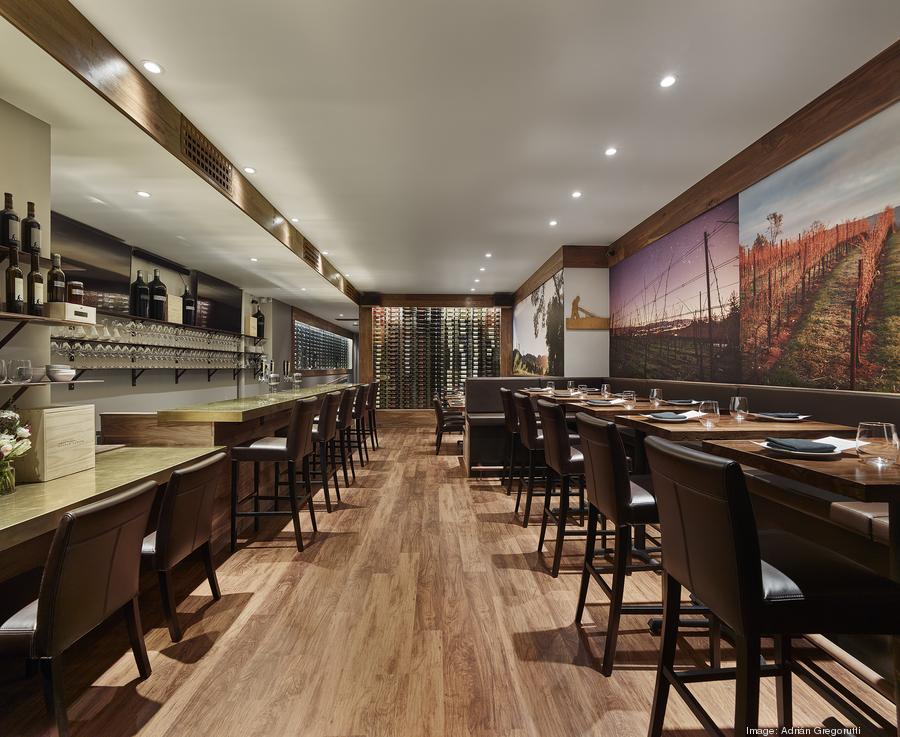 No. 4: Cultivar // Californian // 2379 Chestnut St San Francisco, CA 94123-2609
---
Blogger Kelly Huibregtse's Guide To San Francisco
This food blogger and photographer has a wealth of knowledge when it comes to San Francisco. Check out her favorite hot spots around town.
By Olivia Halevy | May 21, 2018 4:43 pm ET | Updated May 21, 2018 4:48 pm ET
For Kelly Huibregtse, life is all about balance. On top of caring for premature infants as a NICU doctor, she also makes time to share original recipes, travel inspiration, and style and design ideas on her popular blog, A Side of Sweet.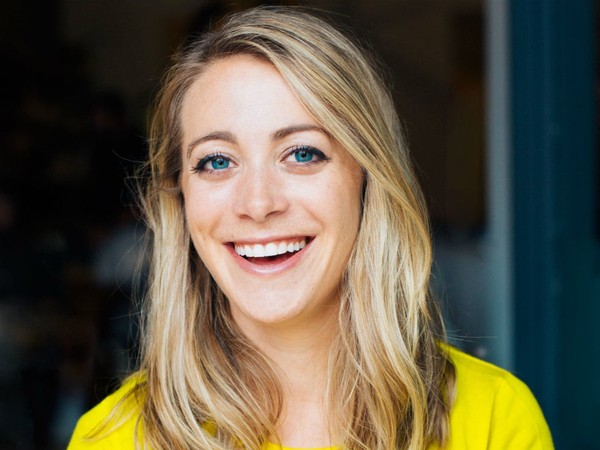 The self-proclaimed workaholic works to prioritize her health, exercising regularly and being mindful of nutrition. (She provides plenty of health tips in her blog posts.) However, that doesn't stop Huibregtse from indulging every now and then as she eats her way through the delicious San Francisco food scene.
After moving to San Francisco five years ago with her husband, the foodie has totally immersed herself in the city's "cosmopolitan, foggy and charming" character. "Every neighborhood is completely different and amazing in its own way," she explains. "You can feel the change even when you walk a couple of blocks, and there are always new restaurants to explore."
When she's not traveling the world or crafting San Francisco food guides, you might find Huibregtse enjoying the lemon ricotta pancakes at Plow or working out among the towering eucalyptus trees in Golden Gate Park. Check out all of this San Francisco foodie's favorite spots around town:
Best glass of wine: Cultivar has small batches of their own wine and delicious small bites to pair them with.
Best historic or iconic San Francisco landmark to see or explore:
You really can't visit San Francisco without a visit to the Golden Gate Bridge. Seeing it never gets old!
The best aspect of San Francisco is: Every neighborhood is completely different and amazing in its own way. You can feel the change even when you walk a couple of blocks, and there are always new restaurants to explore.
Read more https://patch.com/california/san-francisco/amp/27593221/blogger-kelly-huibregtses-guide-to-san-francisco
---